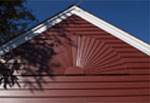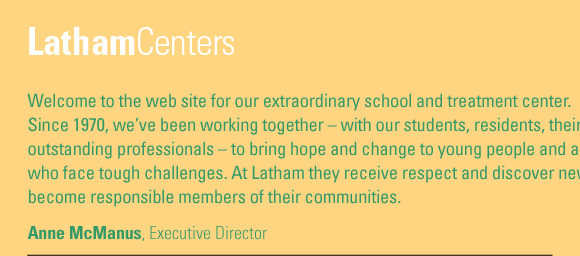 More about us
Latham Centers offers nationally known, innovative treatment in a tranquil and beautiful setting on Cape Cod. Latham is an intimate place. When you walk around the campus or visit our homes and meet those living and working here, you find an atmosphere where people know and care for one another.

Within this comfortable setting, we have brought together a highly skilled professional team of experts, including physicians, social workers, special education teachers, physical therapists, clinical psychologists, and residential and vocational counselors. This energetic and devoted team works together with each Latham resident and family members to develop the right approach and best services for that person. We evaluate each person's progress continually and adjust our programs and services to meet their changing needs.

Latham is a 501(c)3 non-profit organization. We are approved, as a private special needs school, by The Massachusetts Department of Education, and are accredited by The Department of Mental Retardation, and the Department of Early Education and Care. We also have a working relationship with the states of New York, Connecticut and Vermont.